Amazon Studios & Roadside Attractions present "Wonderstruck" on

October 14th

for ALDAcon attendees
Amazon Studios, a sponsor for ALDAcon 2017, has bought out one theater at the AMC Disney Springs for an OPEN-CAPTIONED screening of the movie, "Wonderstruck" on October 14th (Saturday) at 2:00 PM — exclusively for ALDAcon attendees.
This movie has not yet been released to the public! This film has 7 actors who are deaf. If you have registered for ALDAcon 2017, be watching for an important email from our Registration Chair Karen Krull with the guest invitation from Amazon Studios and further directions on how to reserve your seat.
There is limited seating based on the theater capacity so please, if you would like to attend, RSVP to that email (you will receive it shortly) to save a seat.

Present
WONDERSTRUCK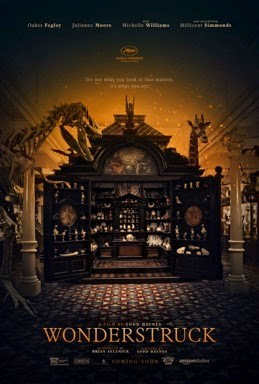 Directed by
Todd Haynes
Written by
Brian Selznick, based on his novel
Starring
Julianne Moore, Oakes Fegley, Michelle Williams and introducing Millicent Simmonds
Watch the open captioned teaser trailer:
https://youtu.be/zSWCDGj1fZQ